Mine Water Management and Recycling: The Importance of ThickenerThe mining industry utilizes various specialized components for different purpos...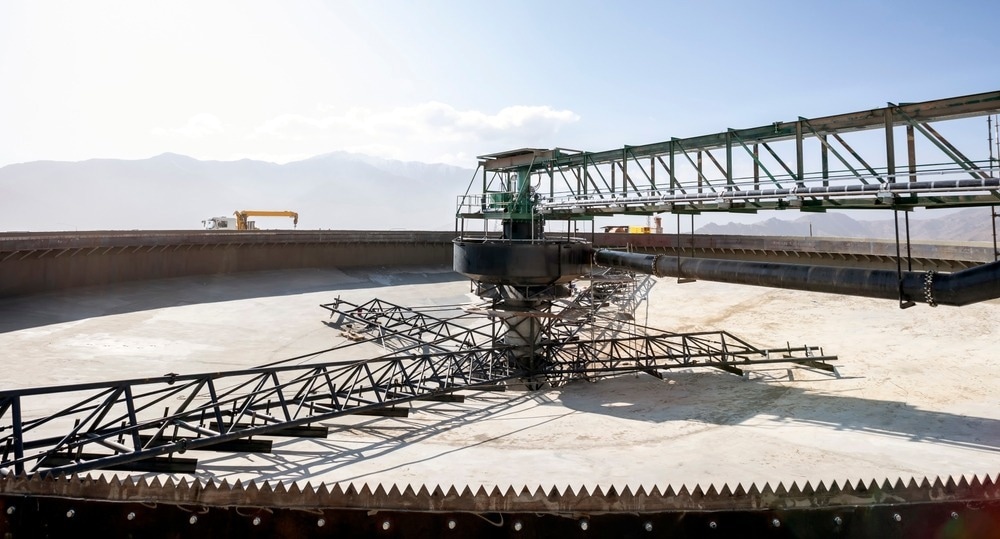 Mine Water Management and Recycling: The Importance of Thickener
The mining industry utilizes various specialized components for different purposes. For the purpose of water recycling, thickeners play an essential role in the mining industry. Apart from their efficiency, the cost-effectiveness of the process and this component makes it a viable option.



Image Credit: Funtay/Shutterstock.com

What is the Process of Thickening in the Mining Industry?
Thickening or dewatering is the elimination of a component of the liquid from a pulp or slime composed of intricately separated solids and liquids. It is described as persistent dehydration of a diluted pulp in which a periodic outflow of uniformly dense viscous pulp occurs simultaneously with an overflow of cleared solution. A thickener is a device that filters liquids from solids. Thickeners were first used in the mining business in 1905.

Why Thickeners are Important for the Mining Business?
Thickeners are commonly used in hydrometallurgical operations to produce concentrate from raw ore and to enhance the solid content of the concentrate mixture (concentrate + treatment water) so that the highly-dense slurry can be supplied successfully and the recycling of process water can take place efficiently. The gravel and mining sectors, as well as ecological professionals, employ high-rate thickeners to recover roughly 85 percent of water for reuse.

Which Factors Affect the Performance of a Thickener?
Key factors for successful thickener control include bed level, bed mass inventory, underflow density, overflow transparency, and flocculent dosage. All these factors and measures are difficult to determine, and precision and dependability must be considered while selecting and installing the appropriate equipment.

Applications of Thickeners in the Mining Sector
As mentioned above, dewatering operations utilize it substantially. The utilization of a high-efficiency thickener for red ore integrated by centrifugation can achieve greater underflow concentrations and raise the dehydration velocity of the concentrate. Furthermore, the adoption of an angled sheet design high-efficiency thickener improves dehydration. The use of inclined plate thickening alters the deposition route of mineral grains, minimizes the consumption of coagulant, and significantly enhances the thickener's dehydration performance.