RO Membranes Failure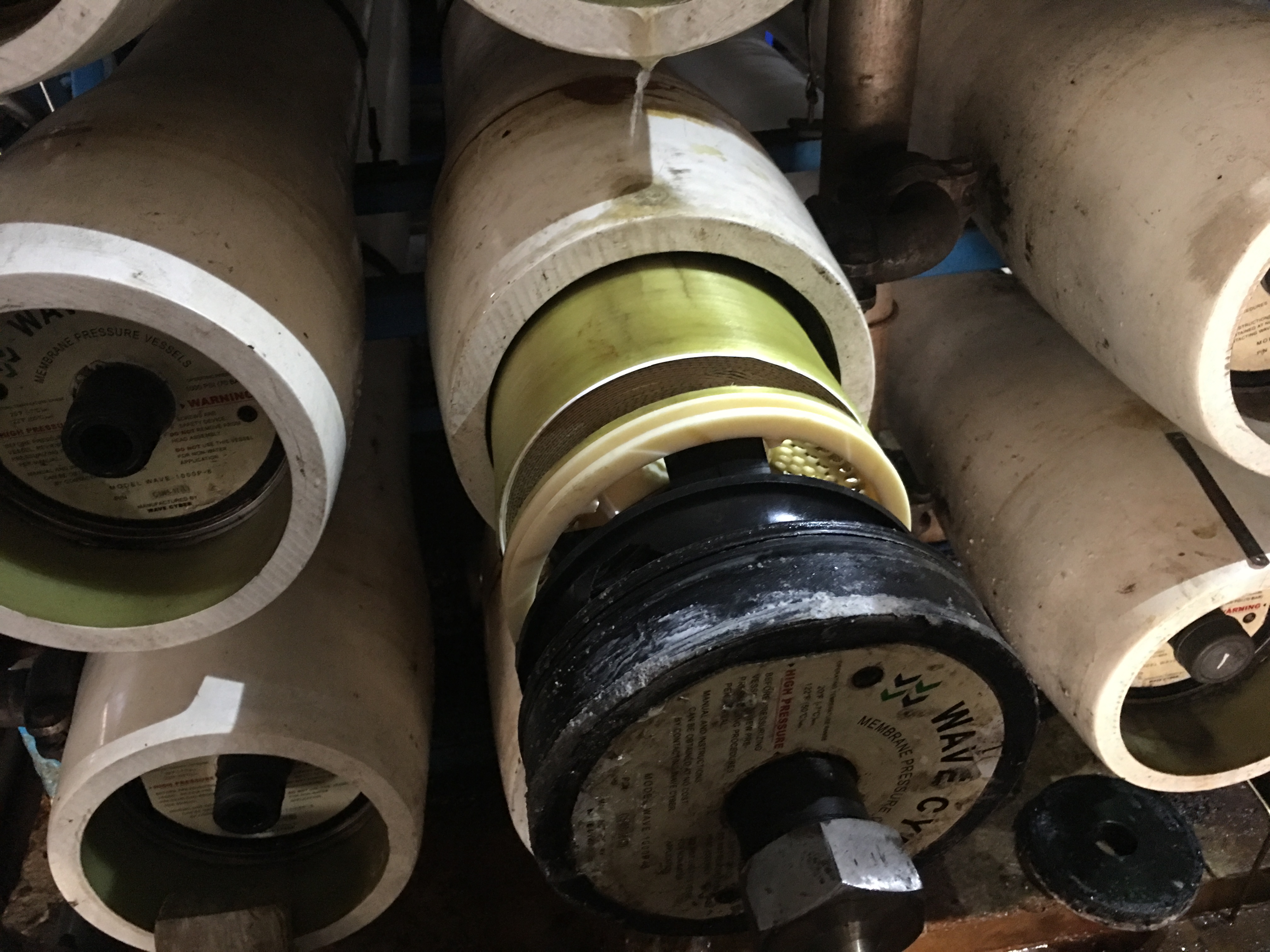 Today we have opened one of my client's sea water RO system and observed that there was a mechanical failure of the membrane.
There are 3 no's of RO VESELS in the 2nd stage of the RO. We have noticed the failure in the 5th membrane (Rejection side) in all 3 vesels of 2nd stage.
What can be the reason for this kind of mechanical failure??