Tomas Atalay, Water supply and Environmental Engineer at Beles Engineering PLC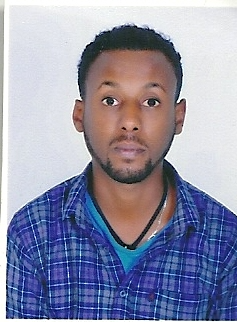 I am graduated from Arba Minch University in regular program on June 10, 2016 with B.SC Degree in Water Supply and Environmental Engineering.
Currently, l am working with Beles Engineering Consultancy Company (Experts on Water, Environment and Land) as Water Supply and Environmental Engineer. I also have more than four and half years experience and involved in different WASH and ESIA projects as WASH expert, Environmental Engineer and Environmental Health Expert in all regions of the Ethiopia.
I also got the following licenses from the following ministries:-
· Environmental Health expert and Water Resources management expert license from Environment, Forest and Climate Change Commission
· Water Works Construction Professional License from Ministry of Water, Irrigation and Electricity
· Construction Professional License from Ministry of Construction
Best regards,
Tomas Atalay
WASH and Environmental Engineer
Address Cellphone:- +251-921-57-13-40 and Email:- tomasa540@gmail.com