Tracking Corporate Action on Water Security - CDP Global Water Report 2017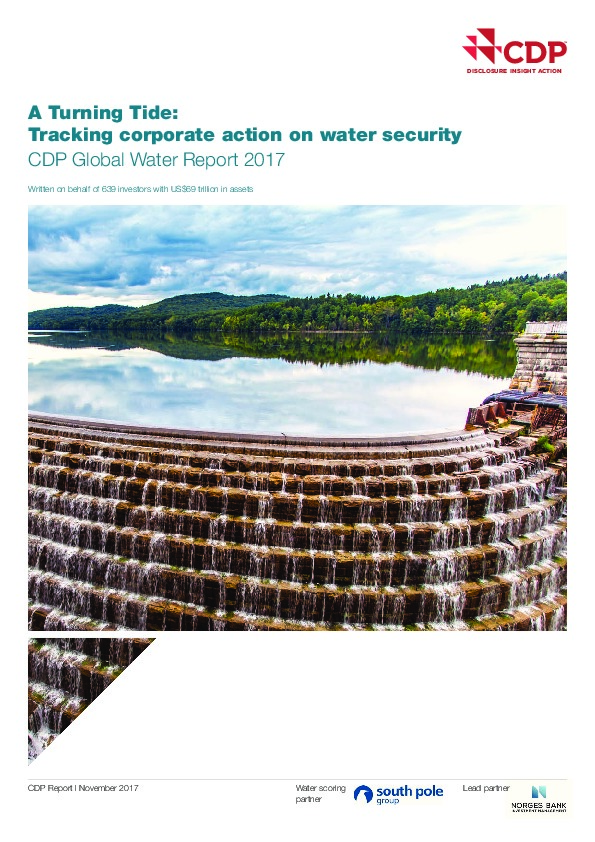 An increasing number of companies are waking up to the importance of water security, and CDP's 2017 Global Water Report shows a 193% increase in businesses leading the way on water stewardship.
A water-secure world is possible, and the transition is underway. But to deliver it, water must be recognized as a fundamental asset for all companies and cities across the globe.
Source: CDP