Milk Waste in Notown Evaporated Milk Plant (Case Study)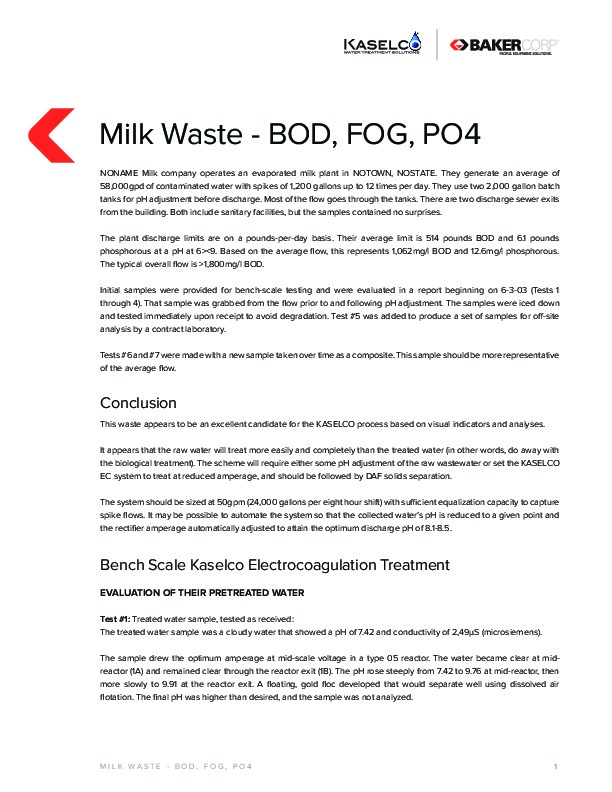 Milk company operates an evaporated milk plant in NOTOWN, NOSTATE.
They generate an average of 58,000gpd of contaminated water with spikes of 1,200 gallons up to 12 times per day. They use two 2,000 gallon batch tanks for pH adjustment before discharge. Most of the flow goes through the tanks. There are two discharge sewer exits from the building. Both include sanitary facilities, but the samples contained no surprises.
The plant discharge limits are on a pounds-per-day basis. Their average limit is 514 pounds BOD and 6.1 pounds phosphorous at a pH at 6>
Source: Baker Corp.