Solar Water Desal Announces project in the Kingdom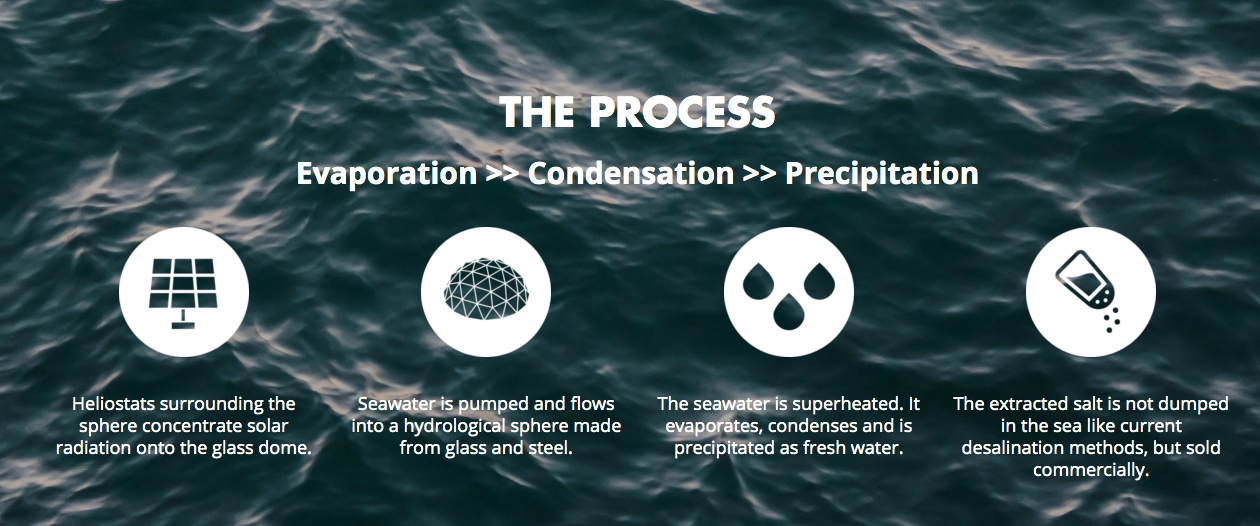 Solar Water Plc. was selected to produce low cost, environmentally friendly water and supply freshwater to the Jordan Phosphate Mines Company phosphate plant on the Gulf of Aqaba.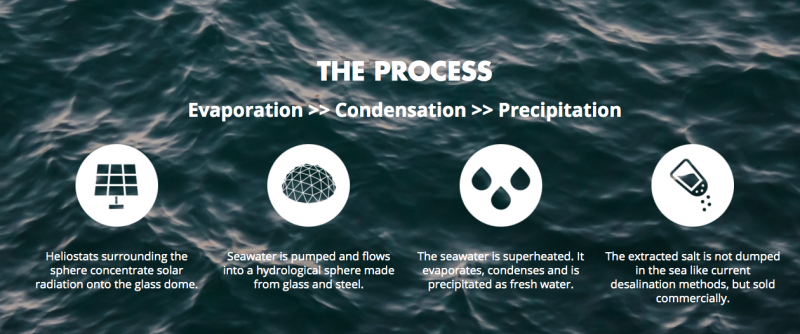 'The project promises to revolutionise the water desalination process, helping solve one of the country's most pressing problems — access to freshwater,' the statement read.
The technology provides a 'major breakthrough' in helping to solve the world's growing water shortages, while being completely carbon-neutral and sustainable. It is based on nature's hydrological cycle —evaporation, condensation, precipitation, according to the statement.
'This means that seawater desalination no longer has to be costly, polluting and unsustainable. We will be able to produce unlimited amounts of pure clean water without harming marine life,' read the statement.
For the next 25 years, freshwater will be supplied by a Solar WaterTM desalinator dome, positioned adjacent to the JPMC plant. Work will start this spring, and participants expect the desalinator to begin supplying freshwater by mid-2021, according to the statement.
Securing the JPMC contract marks 'an especially proud moment' for Solar Water Plc..
'It is fantastic that our first Jordanian-based contract is with Jordan's largest exporter,' read the statement.
Solar Water Plc. has enjoyed powerful support from the British embassy and the local branch of the UK's Department of International Trade in Amman.
Commenting on the project, Oakden said: 'Ground-breaking science, high technology, environmentally friendly, meeting a real business need… What more could we ask from this latest UK-Jordan business deal, signed this morning, within a few working hours of Britain's exit from the European Union?'
'Today's agreement between the UK's Solar Water Plc. and Jordan's largest exporter, the Jordanian Phosphate Mining Company, involves ground-breaking technology of potentially wide application throughout the region to combat climate change,' he was quoted in the statement as saying.
CEO of Solar Water Plc. David Reavley commented: 'We are proud of our Jordanian partnership with JPMC, Jordan's largest exporter. This is sustainability in action, solving freshwater needs through our uniquely carbon neutral technology.'
'We are committed to solving freshwater shortages, answering the global call for a zero carbon solution. We look forward to further involvement with Jordan and its people,' he added.
Solar Water Plc. is a provider of breakthrough, innovative technology for the generation of freshwater in a carbon-neutral and completely sustainable manner, utilising the concentrating power of sunlight, according to the statement.