Saltwater-grown plants are basis for new fabric technology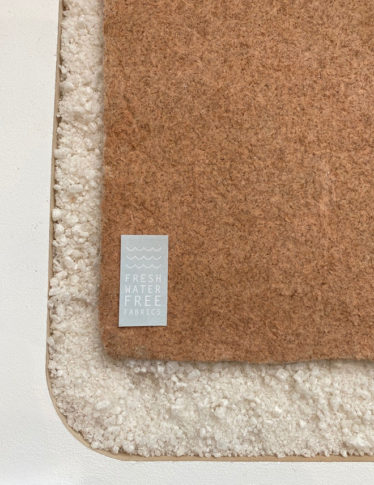 SaltyCo is looking to make woven, non-woven and filler fabrics
London – A new startup company is using salt-tolerant plants, irrigated with seawater, to produce sustainable textiles.
The fabrics from SaltyCo are made from the fibers of plants grown without using fresh water, thus preserving a limited resource, according to SaltyCo's website. It now takes 1,200 liters of fresh water to produce a single sock, while SaltyCo's technology taps into the 97% of world's water that is salt water.
In an interview with online architecture and design magazine Dezeen, Julian Ellis-Brown, mechanical engineer for SaltyCo, said "We're looking to what tomorrow's sustainable standard will be—freshwater-free fabrics. By creating a new caliber of what's necessary for an environmentally friendly textile, we hope to push brands and thought leaders to turn to these new materials."
The article noted that SaltyCo, which was started by an interdisciplinary team of students from the Royal College of Art and the Imperial College of London, is developing three textiles—woven, non-woven and an insulating filler. The woven fabric would be similar to linen or cotton, the article said, while the non-woven could be used for faux leathers. The lightweight filler, used for insulating clothing, is the furthest along in development.