Produced Water in Texas … Who Owns It?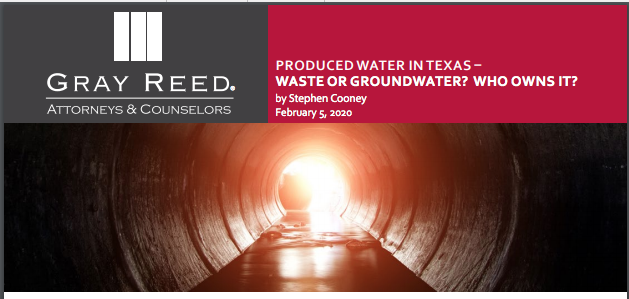 As there are around 1,100 new Texans a day, water has become the state's most precious natural resource.
According to the 2017 State Water Plan, Texas' population is expected to increase more than 70 percent between 2020 and 2070, from 29.5 million to 51 million. As the technology continues to improve, recycling and reusing water is one of the many planning strategies needed to ensure Texas can withstand this population boom.
Please see full Publication attached for more information.