Patent for mobile modular gold mining extraction process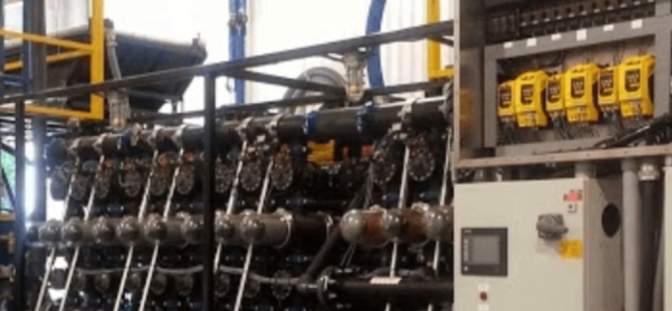 Mineworx Technologies Ltd gets second US patent for mobile modular gold mining extraction process
The Canadian company received the patent for the water reclamation subsystem in its HM X-tract mobile modular mining extraction process
The company said the patented water recycling system allows for an 80% reduction in the consumption of water
Mineworx Technologies Ltd (CVE:MWX) (OTCMKTS) revealed Tuesday that the US Patent and Trademark Office has issued a patent covering the company's HM X-tract mobile modular mining/extraction process.
The Canadian company said Tuesday's US patent number 10/351,454 is in addition to the earlier patent it received on November 13, 2018 for Mineworx's HM X-tract mobile modular mining/extraction process.
Mineworx's new patent relates to the water reclamation subsystem for the HM X-tract mobile modular mining/extraction process. The water recycling subsystem is positioned to receive tailings and separate the tailings into recyclable water and solid waste.
The company explained that the water recycling system is configured in a way to route the recycled water into the heavy metals separating subsystem for reuse, allowing for an 80% reduction in the consumption of water.
As a result, the HM X-tract proprietary mining technology is environmentally responsible, and is a non-toxic process for precious metal reclamation which requires no tailings ponds and consumes 80% less water.
The system is capable of high-efficiency recoveries from both alluvial and crushed hard rock deposits, as well as being able to process old tailings for their remaining value.
"The new technology allows us to deploy rapidly, process efficiently and decommission quickly in an environmentally sound manner with little capital expenditure and significantly reduced permitting process," said the company.