Ovivo Partners ​with Cembrane ​for Patented ​Silicon Carbide ​Membrane ​Technology ​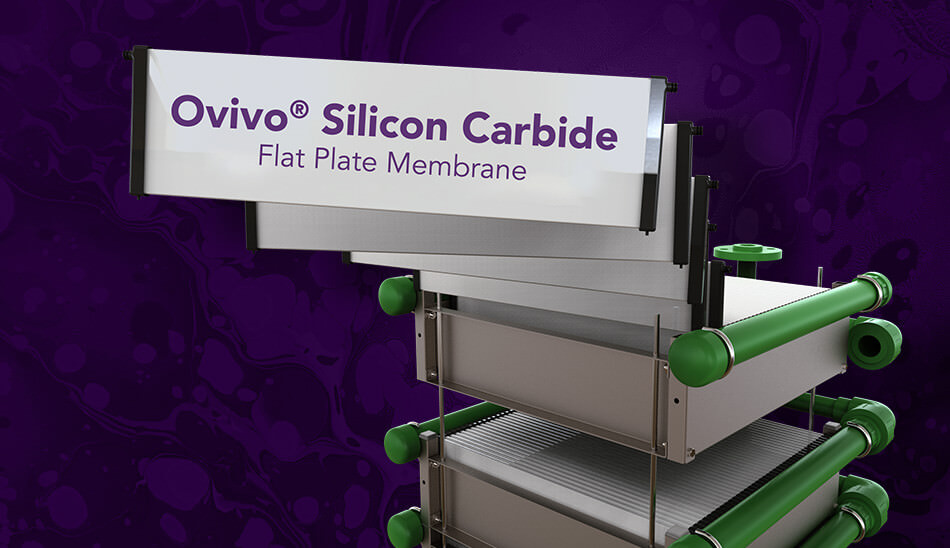 Ovivo Inc. a global provider of water and wastewater treatment equipment, technology and systems, announced the signing of a new licensing and investment agreement with Cembrane A/S ("Cembrane") for their Silicon Carbide ("SiC") Flat Plate Membrane technology.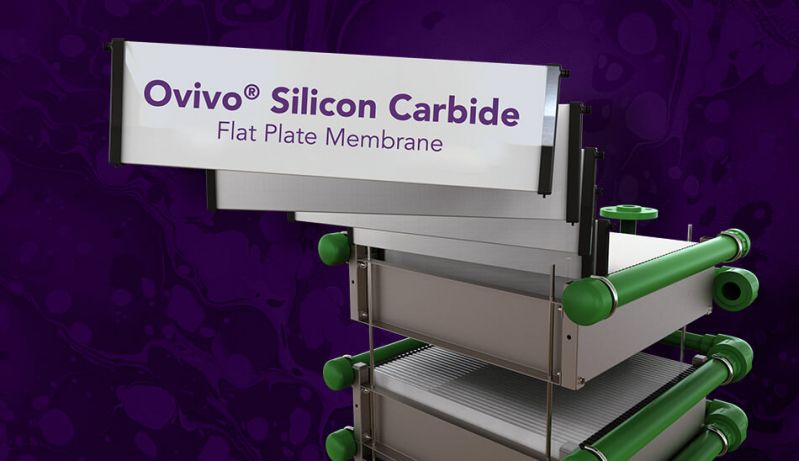 Image source: Ovivo
Under the license agreement, Ovivo is granted exclusive rights to market the SiC technology to the electronics market globally and to the North American municipal and industrial water and wastewater markets, with the exception of certain specific niches. In addition to this license agreement, Ovivo has invested and taken a minority participation in Cembrane to strengthen the partnership between the two companies and to participate in future value creation.
Over the past two years, Ovivo has successfully integrated SiC flat plate membranes into its wastewater solutions for the electronics market, its MicroBLOX® packaged plants and its sludge thickening applications. The new partnership will not only enhance growth in Ovivo's existing markets, but it will also create opportunities with new solutions that are aligned to its customers' need for durability, highest performance and sustainability in both the municipal and industrial sectors.
"This new partnership with Cembrane is clearly aligned with our mission to provide sustainable and efficient water treatment solutions to our customers through expertise and innovation,'' says Marc Barbeau, President and Chief Executive Officer of Ovivo. ''Water reuse and recycling are central to our strategy of helping our customers achieve the highest standard in their production with the lowest energy and chemical consumption, and the Ovivo® SiC Membrane is the perfect product to deliver on that,'' concluded M. Barbeau.
Silicon Carbide's natural properties effortlessly attract water while repelling foulants. This results in extremely high sustainable fluxes and the ability to operate reliably in high solids and oils, as well as under other difficult conditions that polymeric membranes have shied away from. Silicon carbide is also one of the hardest materials in the world and forms membrane plates that are solid as a brick and able to withstand the broadest range of temperatures, pH, chemicals, and pressures. SiC membranes have achieved a new level of performance in some of the most demanding applications.
"By partnering with a world leader in water and wastewater treatment such as Ovivo, Cembrane has taken a major leap forward in expanding the application of this exciting technology. This partnership is an affirmation of the vast potential of the SiC membrane technology," says Lasse Andreassen, Chief Executive Officer of Cembrane.
Source: Ovivo