New Research Projects Set to Define Emerging ​Fracking Water ​Treatment ​Technologies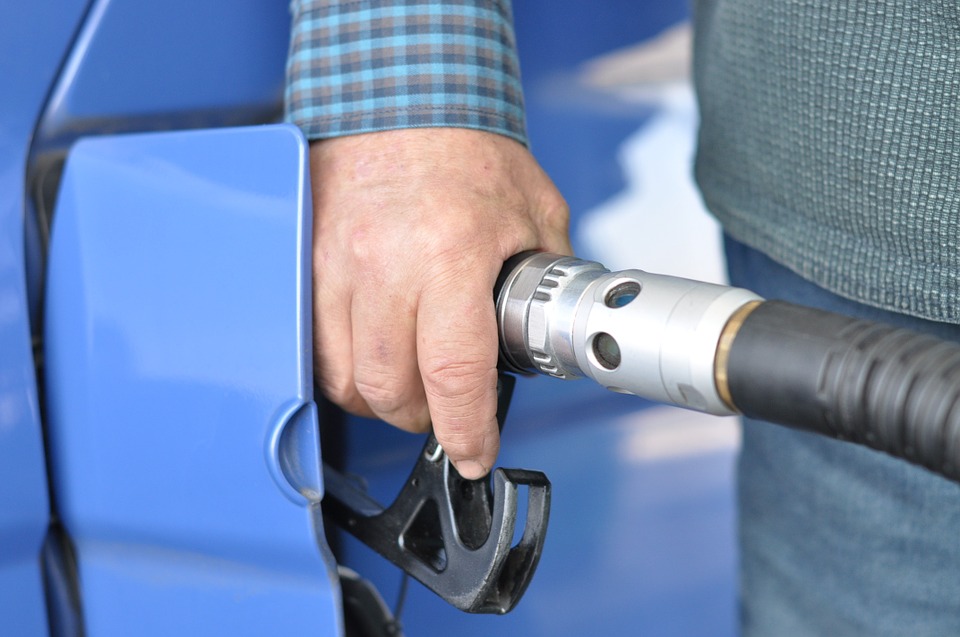 Millions of gallons of water are used in the hydraulic fracturing process to coax oil and gas from underground resources. But a byproduct of this process is a wastewater stream called produced water that can be recycled and treated for reuse.
Three newly published studies from a research team led by The University of Texas at Arlington suggest that forward osmosis treatment of fracking wastewater is a viable and feasible remediation process for reuse of that water.
The first journal article, published in Science of the Total Environment, demonstrates forward osmosis treatment of high salinity wastewater from the Permian Basin. The second journal article, also in Science of the Total Environment, investigates different methods for reclaiming water used in the fracking process. The third journal article, published in Water, describes pretreatment techniques for produced water with subsequent forward osmosis remediation.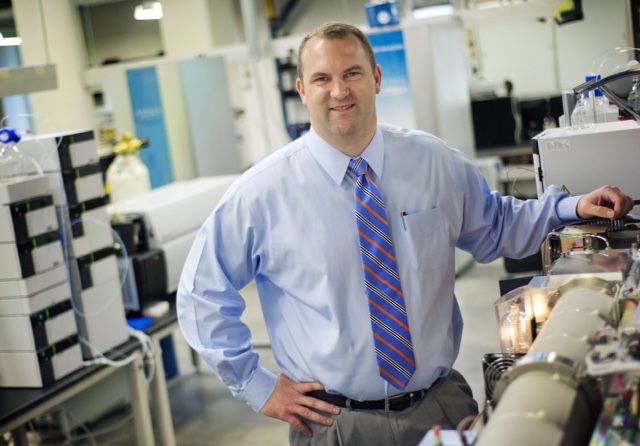 Professor Kevin Schug (Photo source: UTA)
"We must find economical tools with the appropriate performance to reclaim water from this large waste stream," said Kevin Schug, the UTA Shimadzu Distinguished Professor of Analytical Chemistry. "This research contributes toward that goal."
Forward osmosis is a process that uses a semi-permeable membrane to separate water from dissolved solutes in the water. It is less energy-intensive and has wider application potential than the more commonly used reverse osmosis process.
Schug said the research is based largely on the doctoral thesis of a post-doctorate in his research group, Tiffany Liden . Japan-based Asahi Kasei collaborated on the papers and on the continuing research. Asahi Kasei is a global company specializing in chemicals and materials science. The company worked with UTA to be able to apply its membrane technology to oilfield wastewater.
"Future work will refine the water recycling process to produce the best possible water," Liden said. "This is a great first step, but more work needs to be done. We need to find ways to reclaim that water in some way."
Schug said some possible uses for cleaned fracking water would be agriculture and cooling towers.
Schug heads up the Collaborative Laboratories for Environmental Analysis and Remediation, or CLEAR . It's a consortium of academic and industry partners dedicated to understanding the relationship between environmental quality and industrial processes, including the advancement of solutions for remediation needs.
These studies are follow-up projects of another published paper in Science of the Total Environment that characterizes biogeochemical changes during the treatment of produced oilfield waste.
Reference:
Kevin Schug et al, "Forward osmosis remediation of high salinity Permian Basin produced water from unconventional oil and gas development", Science of The Total Environment, February 2019, DOI: 10.1016/j.scitotenv.2018.10.325
Kevin Schug et al, "Comparison of the degree of fouling at various flux rates and modes of operation using forward osmosis for remediation of produced water from unconventional oil and gas development", Science of The Total Environment, July 2019, DOI: 10.1016/j.scitotenv.2019.04.061
Kevin Schug et al, "Pretreatment Techniques for Produced Water with Subsequent Forward Osmosis Remediation", Water, July 2019, DOI: 10.3390/w11071437
Kevin Schug et al, "Characterizing variable biogeochemical changes during the treatment of produced oilfield waste", Science of The Total Environment, September 2018, DOI: 10.1016/j.scitotenv.2018.03.388
Source: UTA