MSU research leads to new method of protecting water affected by mining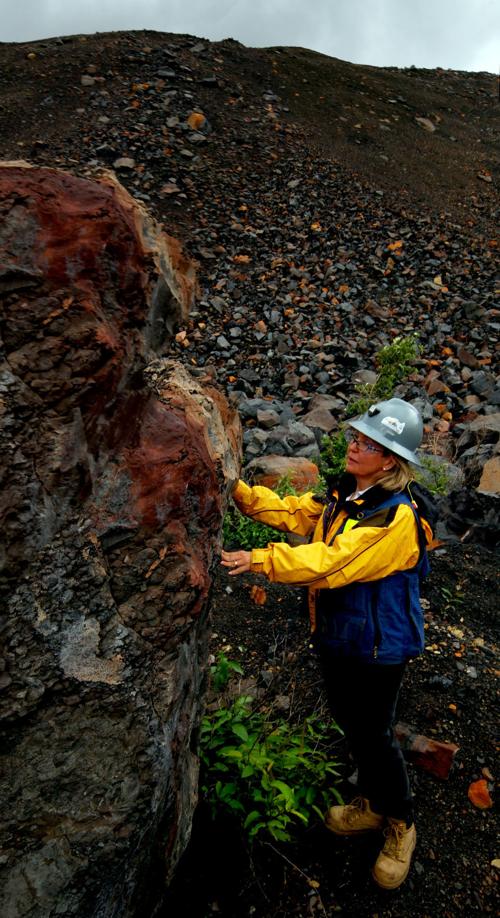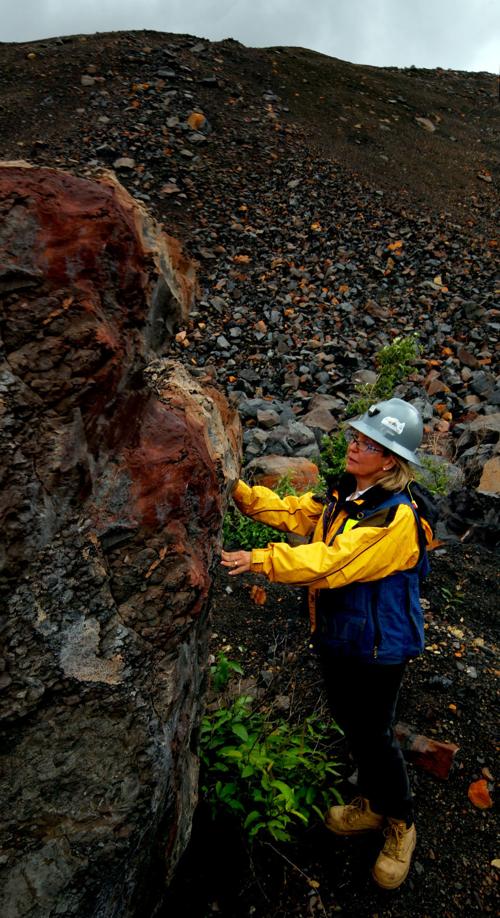 Lisa Kirk examines a rock at a Teck Resources mine site in Canada's Elk River Valley in 2011.
BOZEMAN — When Lisa Kirk came to Montana State University for graduate school she was seeking answers to something that had puzzled her as a geochemist in Idaho.
While helping to develop methods of treating waste rock at phosphate mines, she had observed surprisingly low levels of selenium, a naturally occurring element that can become concentrated in mine runoff, harming livestock, fish and other organisms. She couldn't explain the phenomenon in terms of traditional chemistry. But, probing the question further, she found that microbes — something outside the normal scope of geochemistry — were probably playing a role.
"I got so excited that I decided to quit my job and go back to school to study it," said Kirk, who earned her doctorate in ecology and environmental sciences from MSU in 2014.
Fast forward to today, and the research she conducted at MSU's Center for Biofilm Engineering is being applied in the form of a technology called saturated rock fill, or SRF, to reduce selenium at Teck Resources Limited's steelmaking coal mines near British Columbia's Elk River, which flows into Lake Koocanusa near the Montana border. In a large pit of waste rock allowed to fill with groundwater, naturally occurring bacteria convert the selenium and another contaminant, nitrate, into harmless forms.
"Saturated rock fill is very effective and very fast at treating water," said Kirk, now an affiliate professor in MSU's Department of Chemical and Biological Engineering and the principal biogeochemist at the Bozeman-based consulting firm she founded, Enviromin, which employs 10 MSU graduates from microbiology, engineering and other fields. "We just need to create the conditions that allow the microbes to succeed."