Israeli fashion start-up "Twine"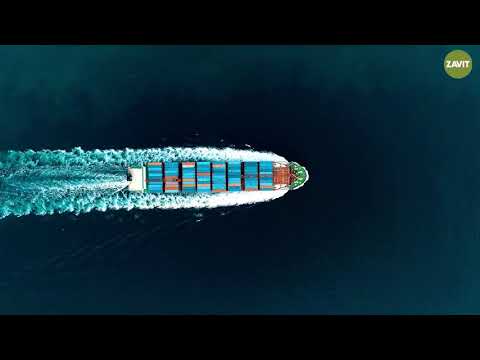 Twine, a young Israeli startup specializing in digital thread dyeing, is taking a major step in the right direction to revolutionize the textile dyeing process. Based in Petah Tikvah, the company has come up with a way to dye thread using new technology that will not give off CO2 (carbon dioxide) emissions or produce wastewater.

Twine developed the TS-1800, the world's first digital thread dyer that is just 2 meters by 1.5 meters in size and does the job in minutes, eliminating the need for manual labor as well as its risks. It also uses a minimum amount of water and saves on logistics by bringing the dyeing process in-house to manufacturers, designers, and apparel producers.
"Our Twine Digital Thread Dyeing system unleashes the power of thread, at the touch of a button. The fast-paced digital transformation of the textile industry is challenging both for production and its environmental impact. We are excited to bring solutions that will have much needed and crucial economic, social and sustainability benefits," said Twine co-founder Alon Moshe in an April statement unveiling the system.
To use the system, one would need to load raw white thread, select the desired shade and light, and begin the process. The thread is dyed using Twine's digital inks mixed in precise amounts for the desired color and then dried in a drying chamber. It is then applied with a lubricant and emerges ready-to-use in minutes for sewing, knitting, and embroidery.
The choice is between millions of colors and shades as well as color gradients, Twine says.
Twine's thread dyeing system is available in millions of colors and shades. Photo via Twine's website.
The startup says its disruptive technology is revolutionizing the thread, fabric and garment industries by "eliminating the long, messy, cumbersome conventional bulk dyeing of thread that is common practice today."
Fashion industry practices have not really been updated since the Industrial Revolution, and factories are still producing copious amounts of wastewater, releasing toxins, and in some cases exploiting workers, Twine's founders, Alon Moshe and Erez Moshe, noted. For environmental, ethical, and economic reasons, they felt a radical change was needed and set up Twine in 2015 with a growing team of professionals with deep experience across a variety of disciplines, including physics, nanomaterials, AI, and mechanics.
Twine also developed a color matching app called SnapMatch, that allows designers to place a calibration card on a color sample, upload it to Twine's cloud-based data system which compares the color on the calibration card to the desired color and uses an algorithm to create an exact color match, the startup's marketing manager, Adi Mandel, explains.
This algorithm is then sent to the machine to begin the process.
By perfecting the color of the thread this way, Twine says it allows designers to worry less about the time and money wasted on errors and imperfections, eliminating the need for wasted samples of the wrong color that would either be stored or disposed of.
Last year, Twine raised a strategic investment round, reported at $22 million, co-led by New Era Capital Partners and Maverick Ventures Israel, with strategic investors COATS group, a British multinational and the largest manufacturer and distributor of sewing thread and supplies, and HP Tech Ventures, joining the financing.
SOURCE ON No Camels and Zavit.org