Intel to Adopt Efficient Water Reuse Project at Its Semiconductor Factory in Oregon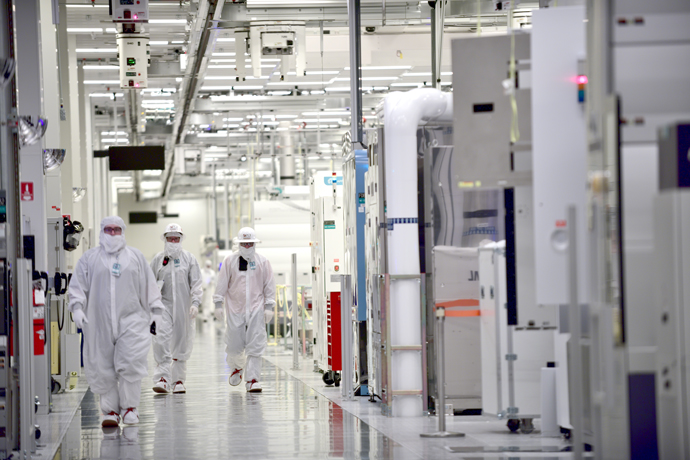 Earlier this month, Intel announced it will soon begin building a massive new semiconductor factory in Hillsboro which will rank among the largest capital projects in Oregon history. Now, Oregon LIve reports that the company plans to partially finance a water reuse project at this facility.

Production and cleanroom facilities at work in Intel's D1D/D1X plant in Hillsboro, Oregon, in April 2017. (Credit: Intel Corporation)
In the D1X research factory, Intel develops each new class of microprocessor, then duplicates the manufacturing process at factories around the world. The new facility will expand the original complex and will accommodate new water reuse system for which Intel received GE's Ecomagination Award in 2017. Thanks to this system, the facility will have the potential to recycle over a billion US gallons of water annually while also improving the quality of water that leaves the facility. This means it will reduce its annual water use by a third.
Besides this, D1X is Intel's first facility equipped for a new class of huge manufacturing tool known as extreme ultraviolet lithography, or EUV. Intel needs the new technology for tiny features on its forthcoming 7-nanometer class of computer chips, states Oregon Live.
Read more about Intel's project HERE.