Industrial Water Week: Creating Education, Community and Careers with James McDonald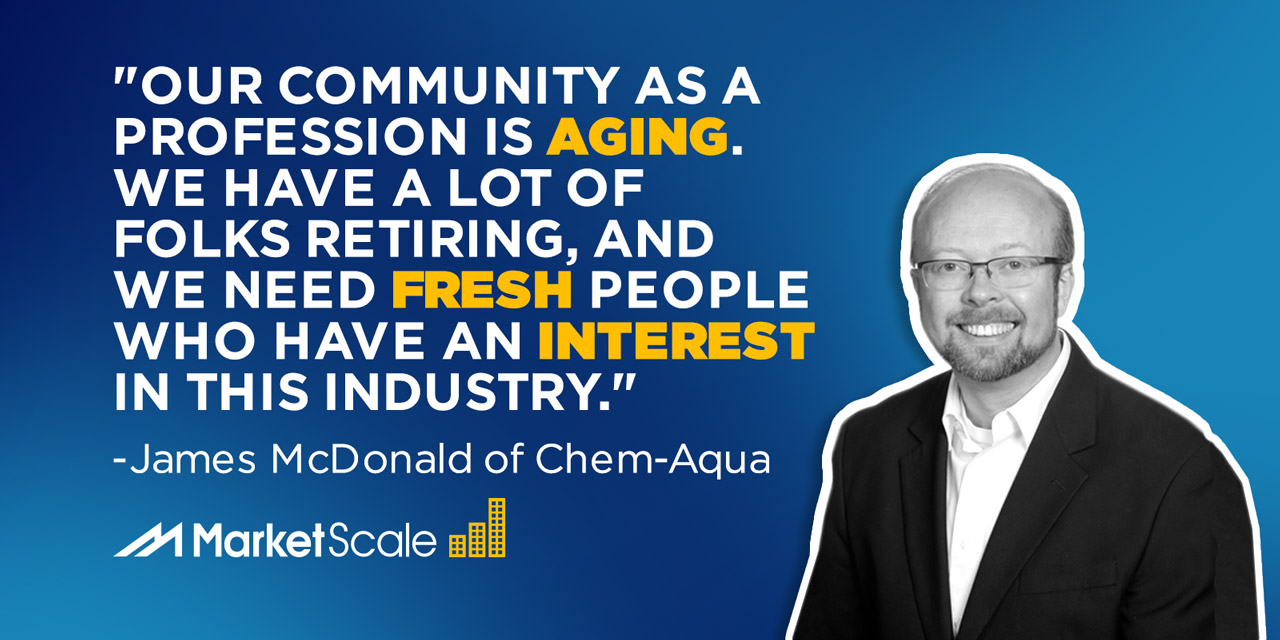 Everyone and everything has a holiday. Donuts, Star Wars, potted house plants, and middle siblings, all have a holiday; in B2B, engineers, chemists, pilots and retail employees have a holiday. This got our guest today thinking…why isn't there a holiday for industrial water treatment professionals? And why stop at a day when you could go for a whole week? On today's episode of the Building Management podcast, we sat down with James McDonald, Technology Marketing Manager for Chem-Aqua, who's now the founder of Industrial Water Week.
The week celebrates professionals within the industry, but more than that, it provides three key points– education, community and careers. "Our community as a profession is aging. We have a lot of folks retiring, and we need fresh people who have an interest in this industry," McDonald said. We spoke about the inception of Industrial Water Week, the tangible changes McDonald hopes to bring with the holiday, and why it's reflective of challenges needing to be solved for industrial water treatment professionals.