Electrification and Decarbonization of Chemical Manufacturing | Karthish Manthiram | TEDxMIT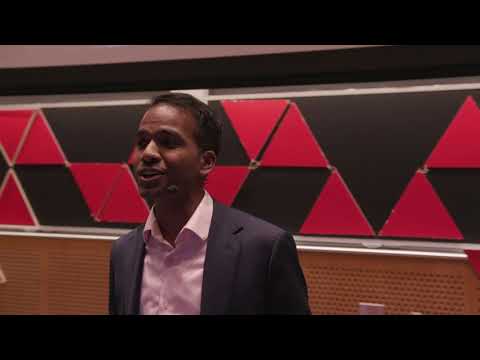 Chemicals and materials we use in our everyday lives, including fertilizers, plastics, paints, and fibers, have a significant carbon footprint behind them. We envision a future involving electrification of chemical manufacturing - the power of the sun could be used to make all the chemicals and materials we use in our everyday lives. In this paradigm, renewable power drives the conversion of carbon dioxide, dinitrogen, and water, ubiquitous feedstocks that can be obtained from air, water, and point sources of exhaust, to produce diverse chemicals and materials.
Our lab has shown a prototype to produce fertilizers from air and water using electricity at ambient conditions. This provides a platform which can be applied to many other critical chemicals and materials. Achieving deep decarbonization of chemical manufacturing will require the most brilliant minds to form a coalition of entrepreneurs, scientists, engineers, policy makers, and educators in order to secure a sustainable world. Karthish Manthiram is the Warren K. Lewis Career Development Professor in Chemical Engineering at MIT. His lab is focused on electrifying chemical manufacturing, so that air, water, and renewable electricity can be used to make diverse chemicals. Examples include converting air and water into fertilizers, fuels, and plastics.
Karthish received his bachelor's degree in Chemical Engineering from Stanford University and his Ph.D. in Chemical Engineering from UC Berkeley, and, most recently, he was a postdoctoral researcher at the California Institute of Technology. Karthish's research and teaching have been recognized with several awards, including Forbes 30 Under 30 in Science, Dan Cubicciotti Award of the Electrochemical Society, 3M Nontenured Faculty Award, and the C. Michael Mohr Outstanding Undergraduate Teaching Award. This talk was given at a TEDx event using the TED conference format but independently organized by a local community. Learn more at https://www.ted.com/tedx