Craft Brewery ​Wastewater to ​be Used for ​Landscaping ​Irrigation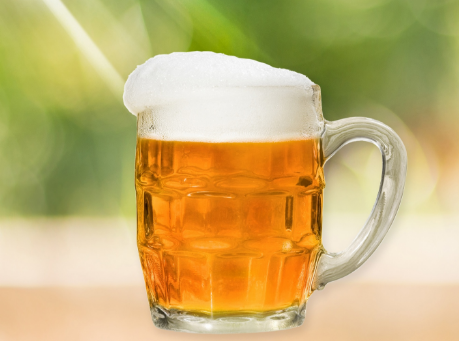 BioLargo, Inc. announced that the Innovative Conservation Program (ICP) (http://mwdh2o.com/ICP) had granted funding to support a pre-commercial pilot water treatment study project at the Joshua Tree Brewery, a brewery under construction in Joshua Tree, California, slated to open in late 2018.
The pilot project will feature BioLargo's Advanced Oxidation System (AOS) and Aquacycl's BioElectrochemical Treatment Technology (BETT™) to demonstrate that these combined technologies are capable of providing effective and cost-efficient treatment of the brewery's wastewater to meet California discharge standards and avoid regulatory non-compliance. The project's goal is to allow the wastewater to be used for landscaping irrigation.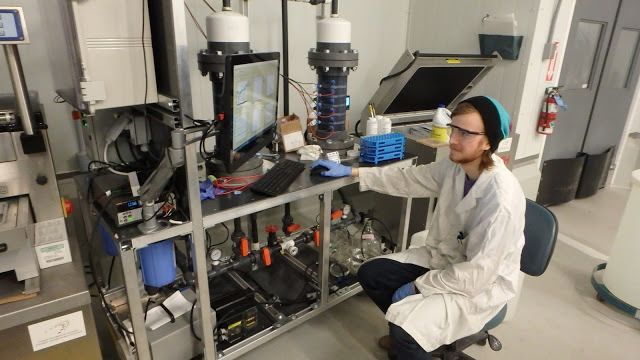 Carter, a BioLargo Water Research Technician monitors probe readings from the AOS Alpha prototype in the company's laboratory space at Agri-Food Discovery Place, on the University of Alberta campus. Image source: BioLargo Water
Aquacycl provides microbial fuel cell technologies for packaged wastewater treatment plants that can eliminate primary sludge, recover energy as direct electricity (no methane), and enable onsite water reuse at operational costs that are 50%-80% lower than incumbent technologies and at competitive capital costs.
BioLargo's AOS complements the Aquacycl technology by providing high fidelity disinfection and elimination of recalcitrant organic compounds and a lower cost and lower energy requirement than other "polishing step" technologies such as UV and ozone. BETT™ and AOS together stand to offer breweries and other food and beverage facilities a robust and cost-efficient option for wastewater treatment to meet regulatory discharge standards at a significant price reduction to current systems.
"BioLargo is extremely pleased to have met Aquacycl via the Maritime Alliance and join them to provide an important synergistic solution to advance the cause of water conservation and water reuse for the Food and Beverage industry. We are thankful for the continued support of innovation by the Innovative Conservation Program and for its funding partners' commitment to drive new water technologies developed by companies like ours," commented Dennis Calvert, CEO of BioLargo.
"Aquacycl is thrilled to be working with BioLargo, Joshua Tree Brewery to demonstrate cost-effective, modular, and scalable solutions for the treatment of brewery wastewater, and evaluate new enabling technologies for onsite reuse," commented Orianna Bretschger, CEO, Aquacycl.
Source: BioLargo