Canadian project to focus on recycling of heavy water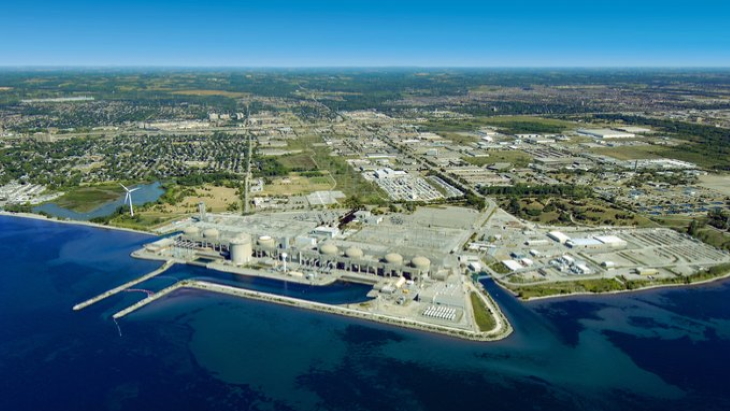 Ontario Power Generation's (OPG's) Centre for Canadian Nuclear Sustainability has announced a collaboration agreement between Laurentis Energy Partners and BWXT Canada to develop technology that will assist in the recycling of heavy water at OPG's nuclear facilities. Canada's Candu pressurised heavy water reactors use unenriched, or "natural", uranium oxide fuel and heavy water as both the moderator to slow down neutrons in the reactor's core and as the reactor coolant.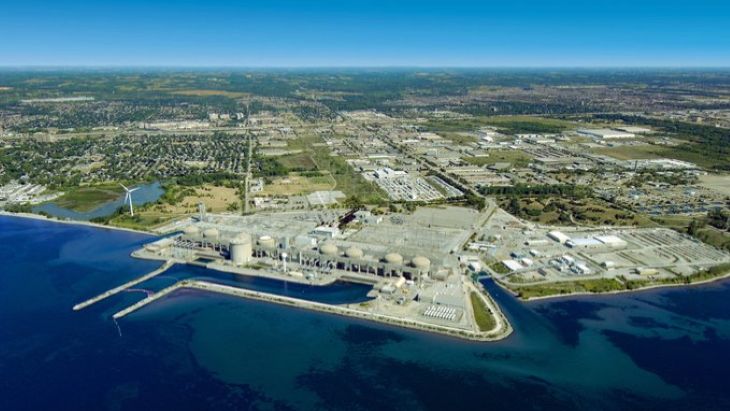 OPG said the project between LEP and BWXT will develop new technology to recycle heavy water used to cool Canadian Candu reactors, such as those at its Pickering and Darlington plants. Once recycled, the heavy water will be utilised in a growing number of non-nuclear applications that include pharmaceuticals, medical diagnostics and next generation electronics, including fibre optics.
Laurentis Energy Partners (LEP) is a wholly-owned subsidiary of OPG, formed in 2012. LEP provides inspection, maintenance, engineering and project management services for the nuclear and hydroelectric power generation industries.
OPG launched the Centre for Canadian Nuclear Sustainability (CCNS) in July this year to support preparations for the decommissioning of the Pickering nuclear power plant. "By identifying opportunities and aligning projects, the CCNS will lead the industry to provide a safe, cost effective, environmentally and socially responsible decommissioning of OPG's nuclear assets," the utility said.
Pickering's six Candu units are slated to close by 2024 as OPG progresses with its refurbishment of four units at the Darlington site which will enable those units to operate for a further 30 years. The first of the Darlington units to undergo refurbishment, unit 2, was reconnected to Ontario's grid earlier this year. While Pickering remains in active service, OPG says upfront preparatory work for the end of commercial operations will ensure the station is ready for eventual shutdown.
"The Centre for Canadian Nuclear Sustainability provides the opportunity for industry leaders to combine their research and expertise to support innovative and sustainable solutions in nuclear lifecycle management," said Carla Carmichael, vice president of nuclear decommissioning strategies for OPG. "This agreement between Laurentis Energy Partners and BWXT is a great example of the CCNS in action."
"This 'Made in Ontario' solution for heavy water management will further bolster Laurentis Energy Partners' reputation as a leading innovator in worldwide nuclear solutions," said LEP Vice President Jason Van Wart. "We look forward to continuing to build our strong relationship with BWXT."
"We are excited to expand our collaborative relationship with LEP through development of sustainable technology for recycling of heavy water," said BWXT Canada President John MacQuarrie. "As a CCNS member, we look forward to leveraging BWXT's capabilities in combination with our industry partners to develop more innovative solutions in the nuclear sector."