Aquaporin Launches Hffo14 Module Suitable For Industrial Scale Applications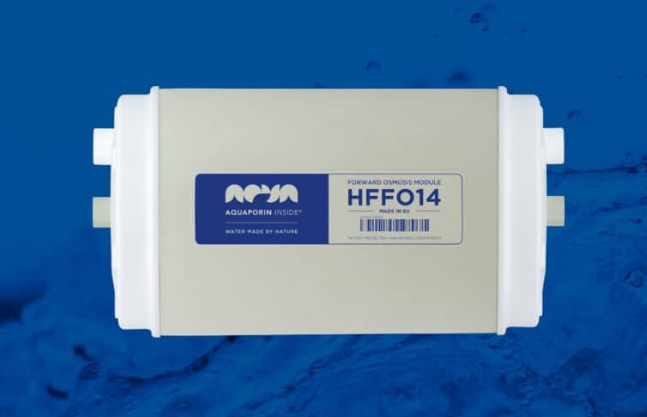 Aquaporin just launched a new forward osmosis module HFFO14, suitable for industrial size applications and installations.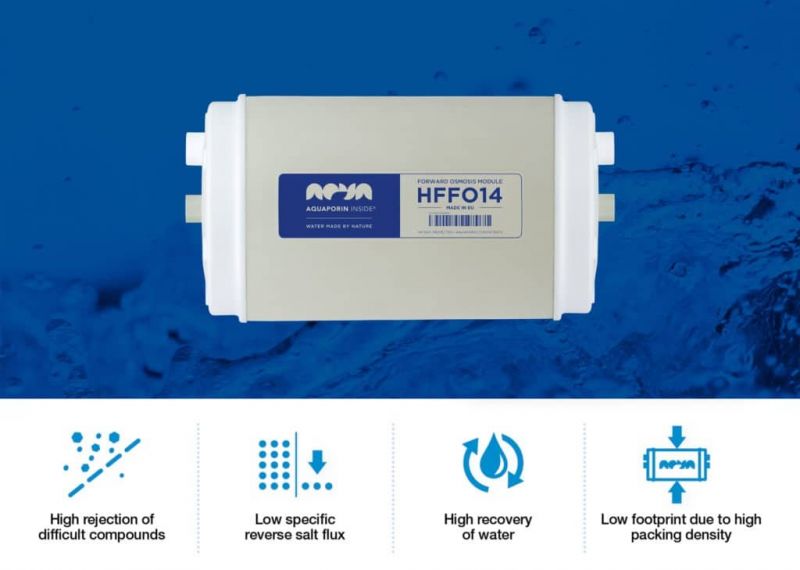 Image by Aquaporin
The new HFFO14 device has a 13.8 m2 membrane area and delivers 6 times larger capacity compared to the current HFFO2 module, which makes this module ideal for industrial applications and installations.
Thanks to the unique Aquaporin Inside® forward osmosis technology, the valuables retention in product concentration is much higher than in conventional solutions. This makes the HFFO14 module highly suitable for cold concentration of food, beverages and pharmaceuticals. It also ensures high quality permeate from wastewater treatment and reuse, as the selective aquaporin layer rejects unwanted and difficult to treat compounds in wastewater.
The HFFO14 modules are designed to be compact, lightweight and easy to install. This means that by using the HFFO14 it is possible to build cost-efficient and lower footprint systems.
"We are very pleased to announce that we are launching the new Hollow Fiber Forward Osmosis module HFFO14", says Peter Holme Jensen, CEO of Aquaporin A/S. "The larger module will allow current and future customers to scale up their FO activities and build industrial sized forward osmosis systems. The HFFO14 is just the first module in a range of promising FO products that are under development."
Source: Aquaporin