An amazing story today in Tiripur, famous as the textile capital of India.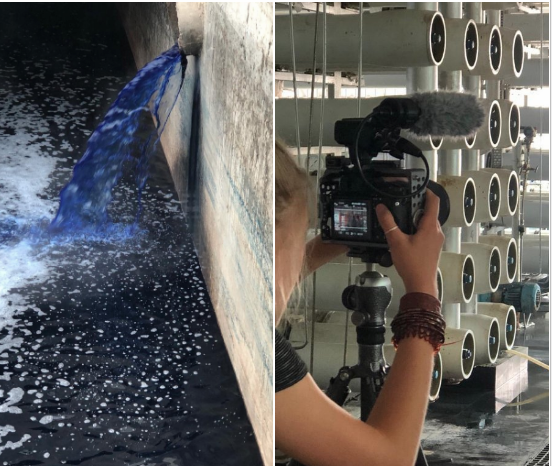 by Paul O'Callaghan
Founder at BlueTech Research
The Brave Blue World crew captured an amazing story today in Tiripur, famous as the textile capital of India. In 2011 water issues came to a head when the High Court of Tamil Nadu basically shut down 60 textile plants due to environmental concerns. At that point you could tell what colors were in fashion from the color of the river, the groundwater was tainted and farmers were causing salinization of the land from irrigation.
The textile plant we visited teamed up with 12 others and embarked on the long and hard road to solve its water issues. They worked with advanced technologies and partnered with companies including DuPont Water Solutions to achieve Zero Liquid Discharge. They were pioneers, pushing the limits of membrane technologies and challenging suppliers to go with them into uncharted territories. Textile wastewater is one of the toughest effluents there is. Today they meet 90% of their water needs from recycled water. They recover all the salts and reuse these back in the dyeing process. The groundwater table levels here are actually rising, the river is no longer colored and is recovering well and farmers can irrigate their crops without poisoning the land.
That's an incredible achievement. This was a moonshot for them, now it's a lighthouse for others to follow.