Alabama Water Authority to Get New Filter Plant in Settlement with 3M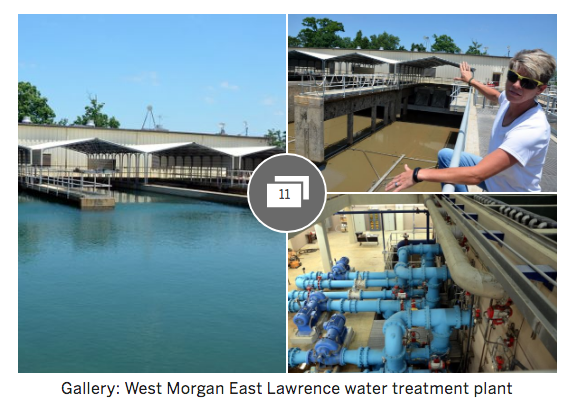 West Morgan East Lawrence Water and Sewer Authority and chemical giant 3M have reached a settlement over who will pay for a new multi-million dollar filtration system to remove industrial contaminants from the drinking water of thousands of people in north Alabama.
The company and water authority issued a joint statement today regarding the settlement of a federal lawsuit filed by the water authority against 3M over release of chemicals known as per- and poly-fluoroalkyl substances, - or PFAS for short - into the Tennessee River.
"This settlement will allow for a new filtration system at WMEL (the water authority). WMEL will continue to supply safe drinking water that meets all applicable PFAS guidelines without passing on any additional construction or treatment costs – a great thing for WMEL and its customers in Morgan and Lawrence Counties."
The settlement pertains only to the lawsuit between the water and sewer authority and 3M, according to the statement. At least one other lawsuit filed by residents is pending in federal court over related issues.
Read the full news on AL.com