095 The One at the IFMA Conference - Scaling UP! H2O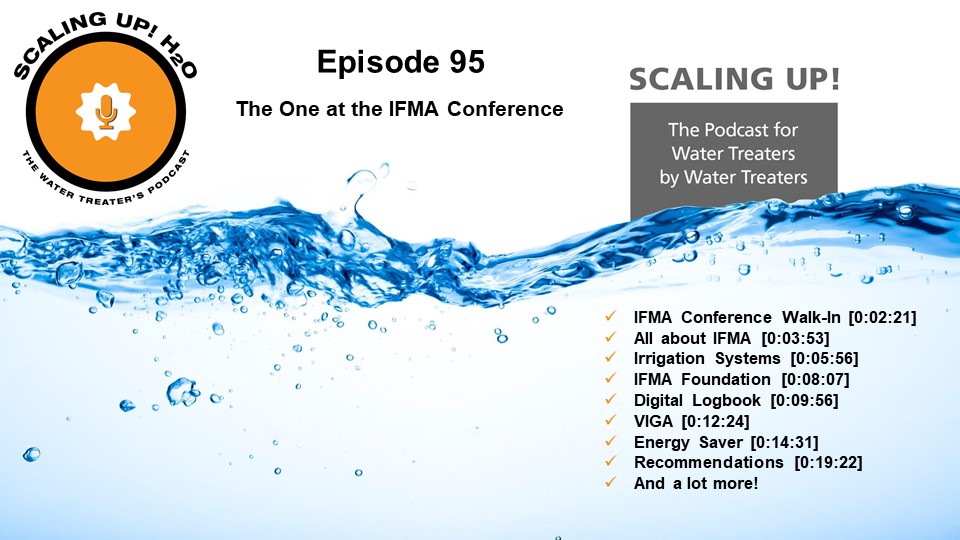 As a water treater, we have many organizations we have to track. Most of us are familiar with the Association of Water Technologies (AWT ) but they are so many others out there too.
Scaling UP! H2O was contacted by IFMA and asked if we would cover their recent Facility Fusion Convention and Expo that took place April 8-10, 2019. We were honored to accommodate them.
Today's show is a walk through the Exhibition Hall where I talk to exhibitors who touch our industry in one way or another.
Links mentioned:
James B. Hill of U.S Consulate General Frankfurt
Darin Rose, CFM, SFP, GGP of City of Lone Tree
David Desjardins, P.E. of Viega LLC
https://georgialightscapes.com/
Randall Gunnels of Georgia LightScapes
https://www.youtube.com/watch?v=m7bT5CgUXuE