063 Pinks and Blues - Scaling UP! H2O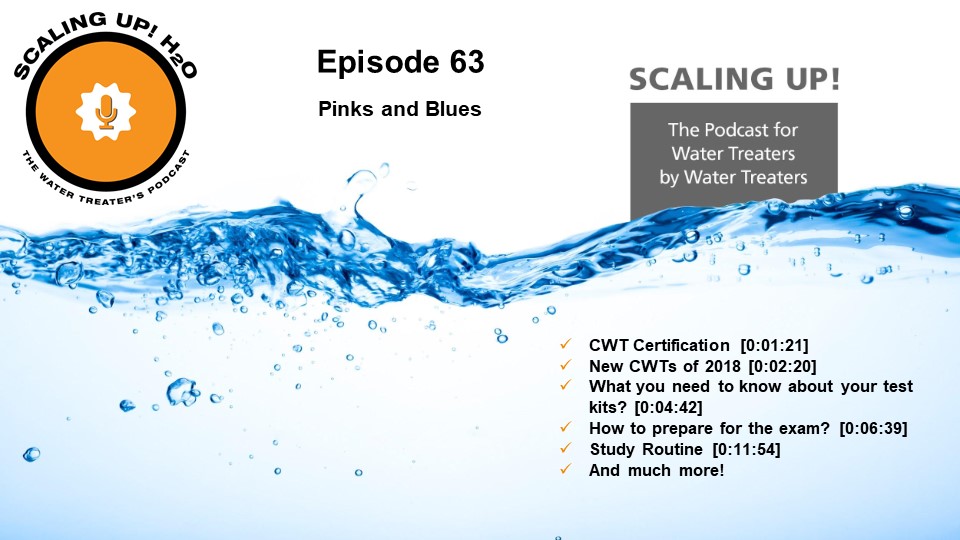 On today's Pinks and Blues episode we will be talking to some of the new Certified Water Technologists in our industry.
Key Questions from this episode:
Why did you feel it is important to get the CWT designation?
As a CWT, what is the biggest tip you can think of that people in the Scaling UP! Nation need to know about their test kits?
How CWT helps your confidence level?
Links Mentioned in Today's Episode: